Archery as a mass sport - this is a vision we have been pursuing for many years. With strong partnerships, progress can be accelerated in this sector as well, which is why BSW works together closely with various partners in Germany and Europe to promote archery. We would like to present you a selection in this article.
BOW - the beginning of a breathtaking photo series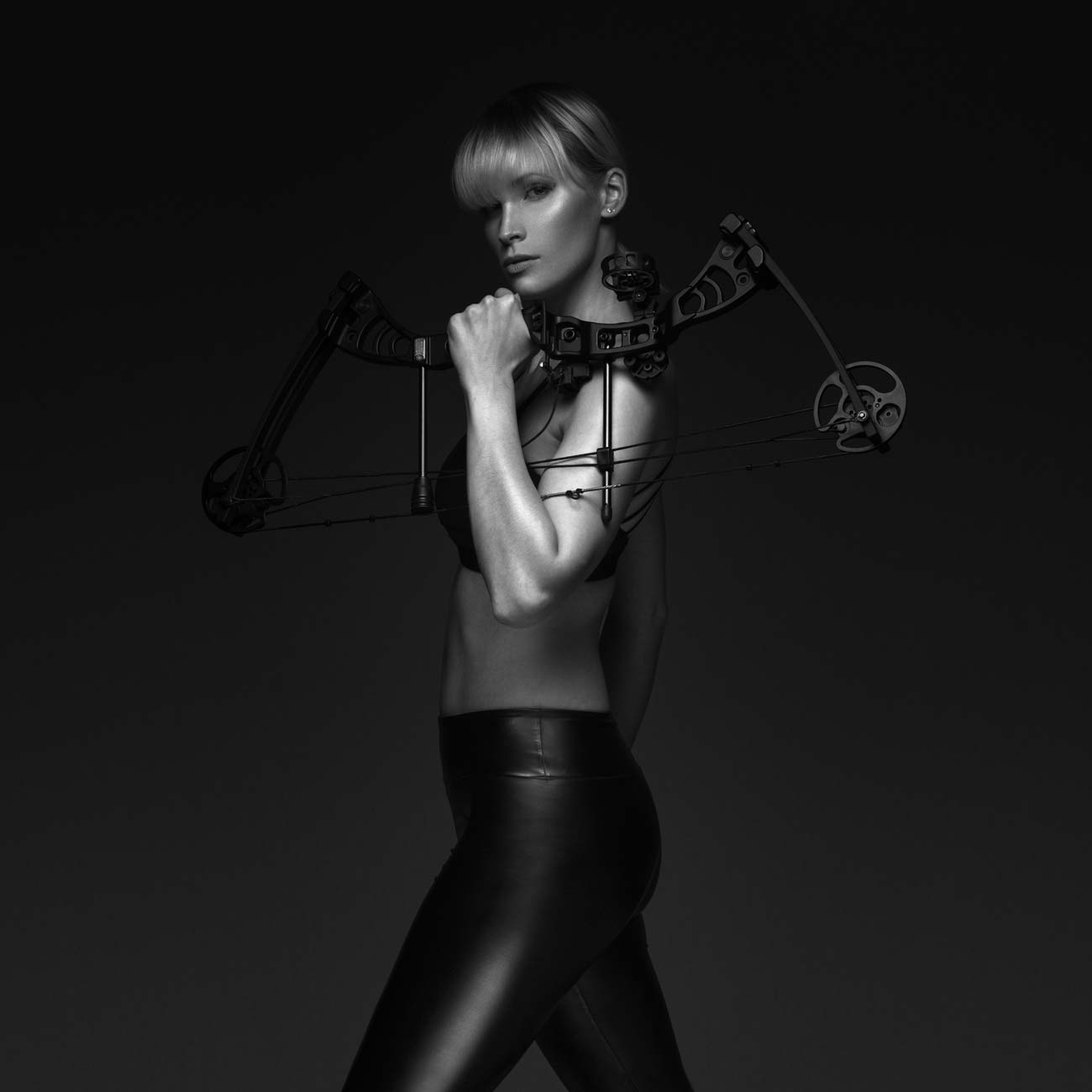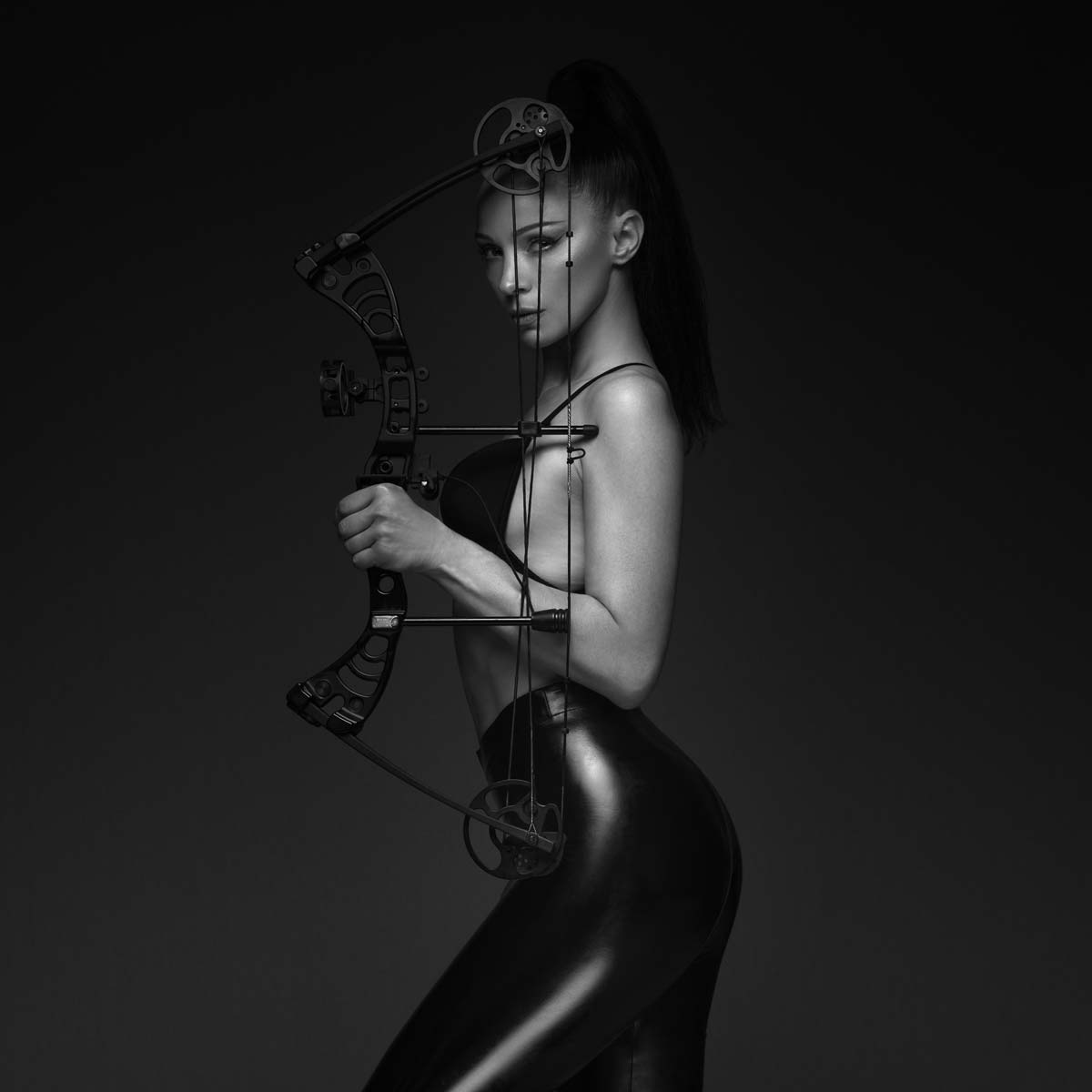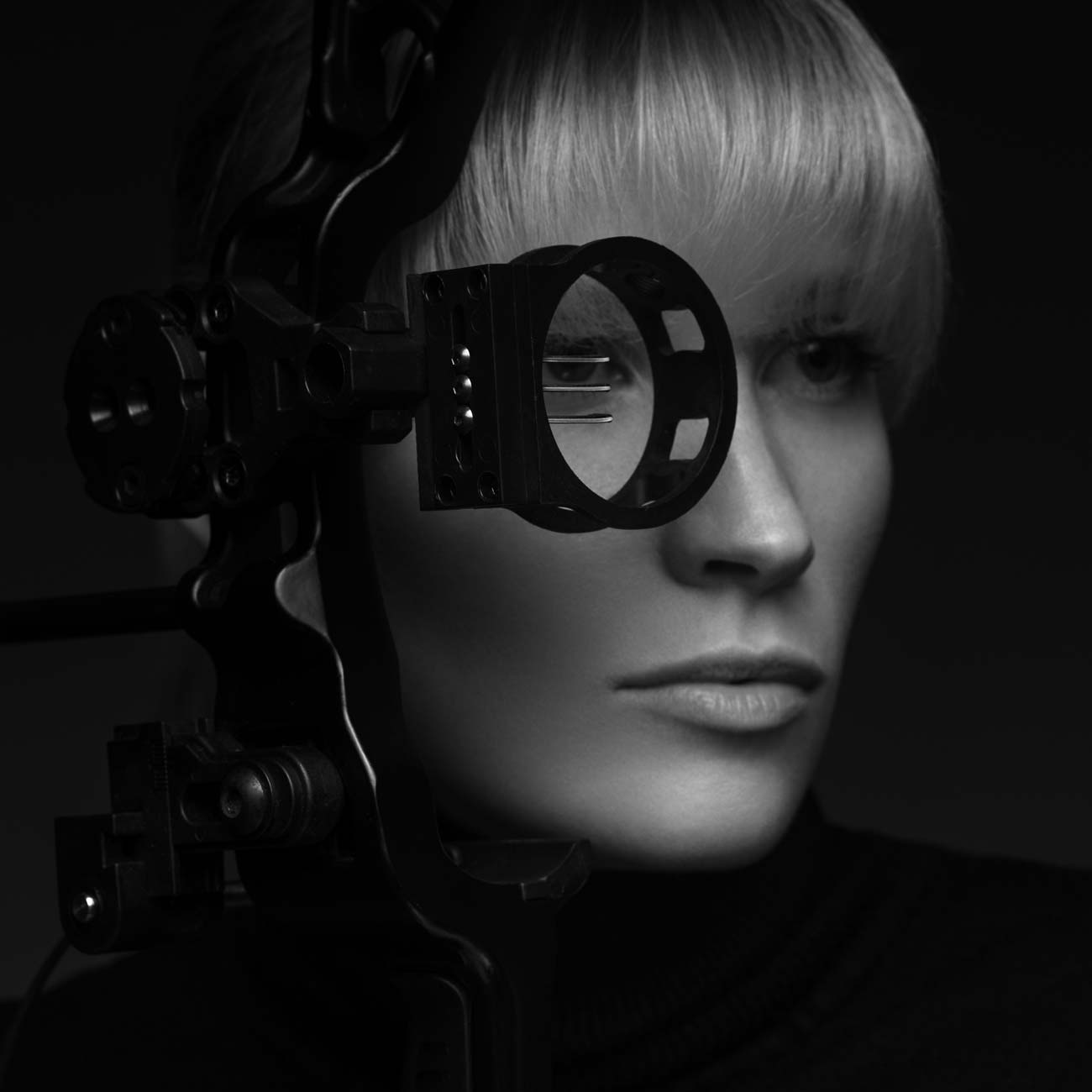 With its multiple award-winning portraits and publications, Markus has rightly gained a reputation as one of the most renowned artists in his field. With his series TWO BEAUTIES he proved  that he is a master of image composition. Not only the model, but also a second object is equally important to him and he knows how to put it in the limelight in a masterly manner.
The idea behind the series is quickly explained. Markus considers the contrast between the very technical aspects of a modern sports bow and the rather organic, almost soft forms to be particularly exciting. And it is precisely these forms that are also found in the models' curves. The immense body tension that the bow imposes on a shooter is also fascinating. During his research he then either came across overdrawn fantasy stagings or, as a complete contrast, unemotional competition pictures. So it was high time for clean and highly aesthetic pictures that show both the model and the bow in a dignified light. 
The photos from the first two shootings with Angelique, Jane and the gecko by Drake Archery are a more than successful start to this photo series. Of course, experienced archers will find one or two posture mistakes, but these do not detract from the aesthetics and charm of the photos. They, in fact, just point out how much technical sophistication there is in our favorite sport. We hope you are as excited about the upcoming pictures as we are.
Cooperation with Alex from Adventure_is_Outside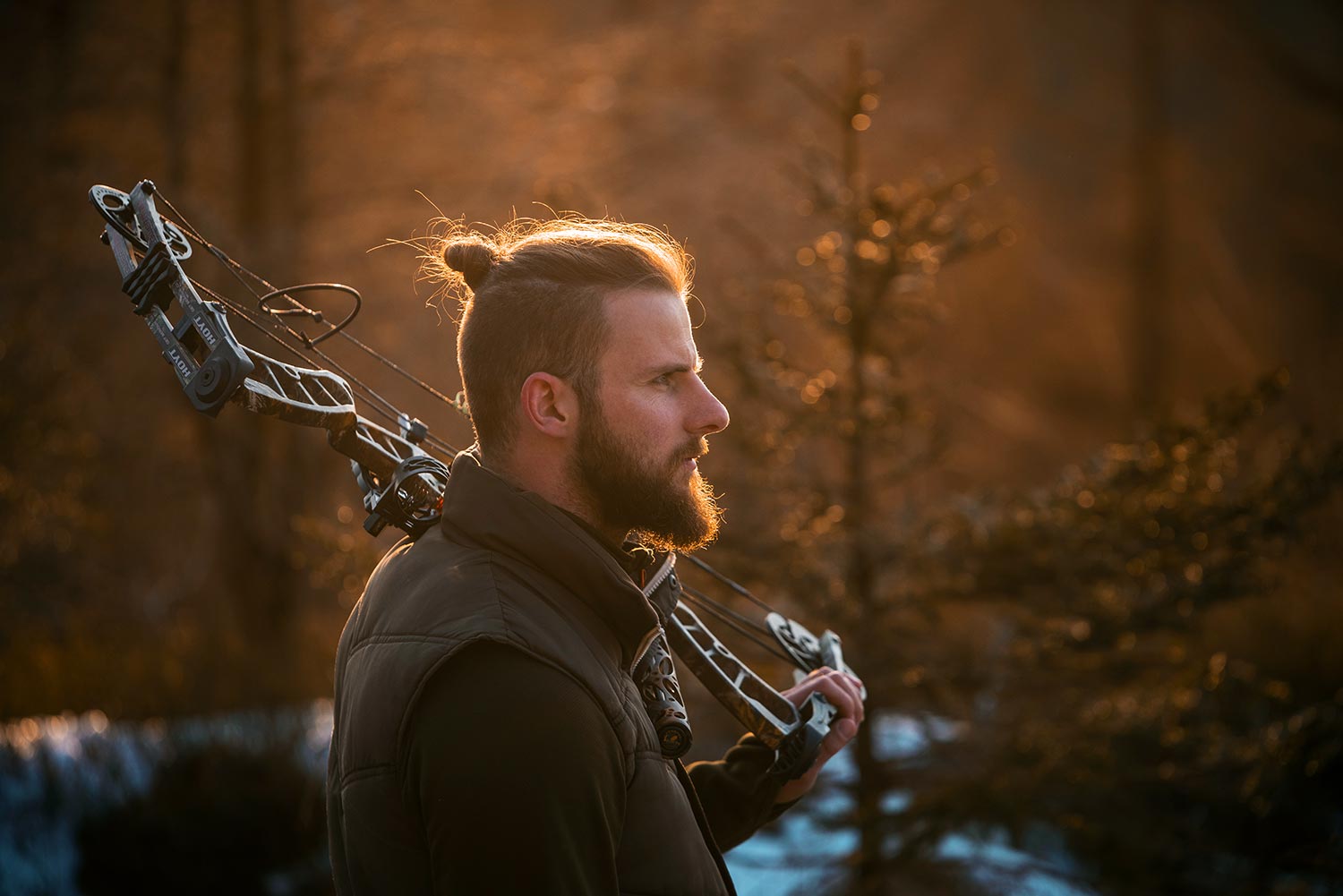 Bowhunting - A cooperation with Alexander Ahrenhold
Shooting with the bow and crossbow has long been a fascination of Alexander. Hunting and forestry are both his passion and profession, so it is obvious to combine both of them. He documents the long and demanding way to the bow-hunting license both on his Instagram account and of course with us.
You can expect impressive pictures and exciting reports. But the highlight of this project is the upcoming film: the silent hunt. With his cameraman Joost Harenborg he has already realized several film projects, but this will probably be the most extensive project so far.
The goal is a documentary film starting with the order of the equipment and the intensive and hard training up to the exam for the bowhunting license. The absolute highlight of the project will be the final hunting trip to one of the European countries where bowhunting is allowed.
Cooperation with Digital Detox Camp Breakout
Cooperation with Digital Detox Camp Breakout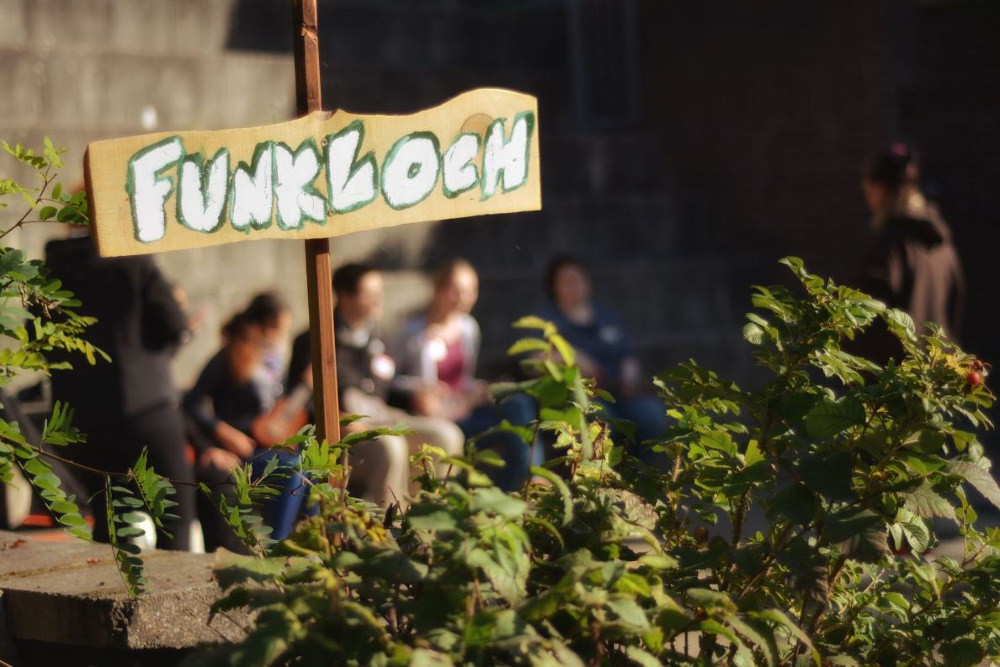 In the digital world, it is hard to imagine everyday life without laptops, smartphones or tablets. Constant availability, an engaging job and too little free time will do the rest. Digital Detox has therefore been on everyone's mind for quite some time now and there is nothing better suited for this than our passion, archery! We are happy to announce the start of a cooperation with a great & friendly team - the Digital Detox Camp Breakout from Hamburg.
Camp Breakout is a holiday camp for adults, a place where you can feel free and untroubled. Just let go and have fun like you did when you were a child. Status, age and conventions have no importance here, as it is all about who you really are. This is where you can explore yourself and your abilities without a smartphone and take a (digital) time-out!
Fresh air, nature and a lot of space will help you. That is why the selected locations are situated in nature, offer plenty of space to relax as well as various workshops & outdoor activities such as archery.
For the archery experience we provide different bows from Jackalope Archery. You can try our Moonstone or Malachite as a hybrid bow, one piece or take down recurve bow. You will of course be taught the entire shot process by experienced archers.
Overnight stays are typically holiday camp-like and very comfortable in multi-bedroom cabins, your own tent or in a van.
The three most important rules in the camp:
1. No smartphones in the camp: No Facebook, no Instagram, no Twitter. There are no phones, iPads or eBooks. There are, however, good photographers in the camp, who can still take pictures of your best experiences. In case of an emergency, the chief will have a phone for you.
2. Everybody will have a camp name: Be, who you want to be. Having a different name has something liberating about it.
3. Do not talk about your job:The Camp Breakout is not for networking and establishing companies. You should find friends and create good memories.
What does the Camp Breakout offer?
Unwind from everyday stress and constant availability. Forget about time, let your mind wander and live in the moment. Just be the oppositeof efficient for once! You can:
- Go on adventures:
Camp Breakout is all about re-experiencing familiar childhood games and activities, resuming a previously beloved hobby or trying completely new things. Archery, axe throwing, volleyball, table tennis, slackline, burning ball - do whatever you want!
For the archery experience we provide different bows from Jackalope Archery. Youcan try out our Moonstone or Malachite as a hybrid bow, one piece or take down recurve bow. You will of course be taught the entire shot process by experienced archers.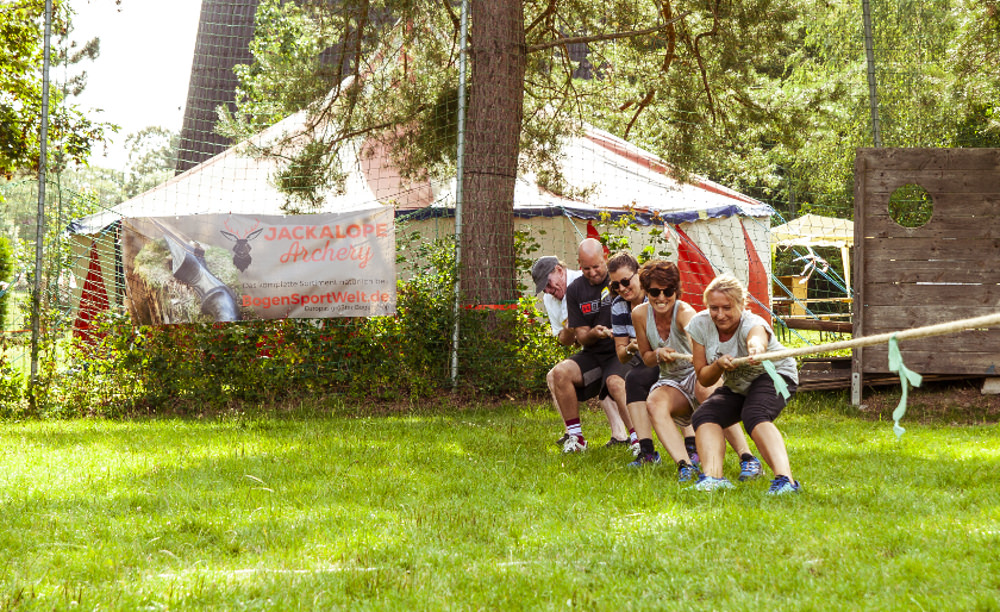 - Participate in games and have fun:
In addition to terrain and ball games, the camp also has the well-established table tennis board, basketball baskets, a volleyball court, cricket, tug of war and much more. You will be surprised what else is hidden in the toy box - there is more than enough for you to do.
- Relax:
This area of the camp is the place to relax. Cozy seating and the right place to enjoy nature, breathe fresh air, read a good book or just do nothing!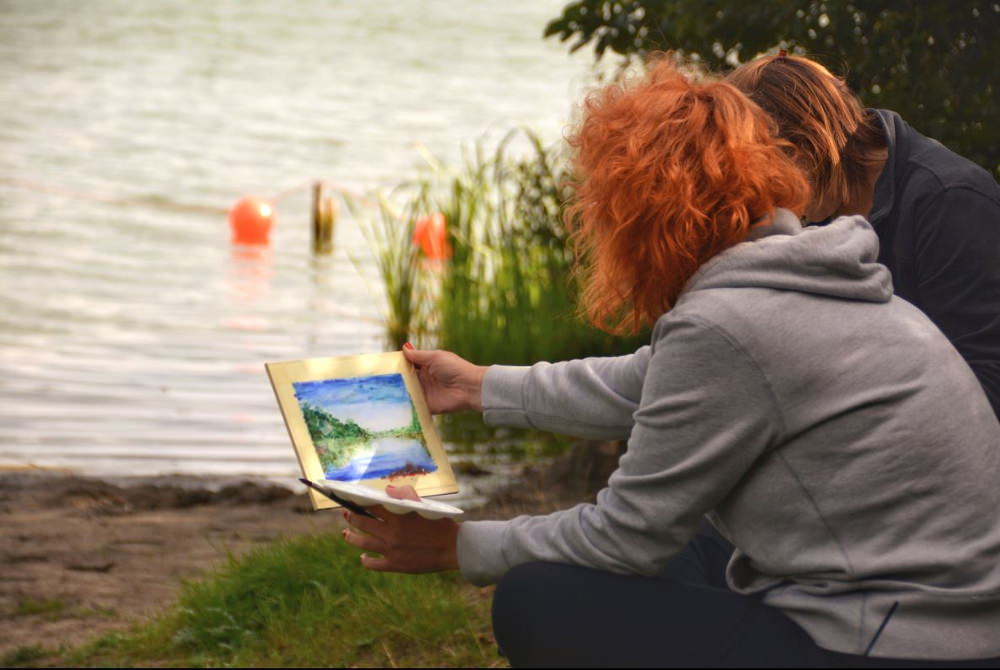 - Have fun with DIY:
In the inspiring DIY area, you can get creative or learn new things with Olga and Lenta. They present the most beautiful DIY activities and give instructions, ideas & inspiration to do it yourself. Mainly natural materials like stones, wood and feathers are used to create your personal camp souvenir. Creative workshops such as watercolor painting are also an option.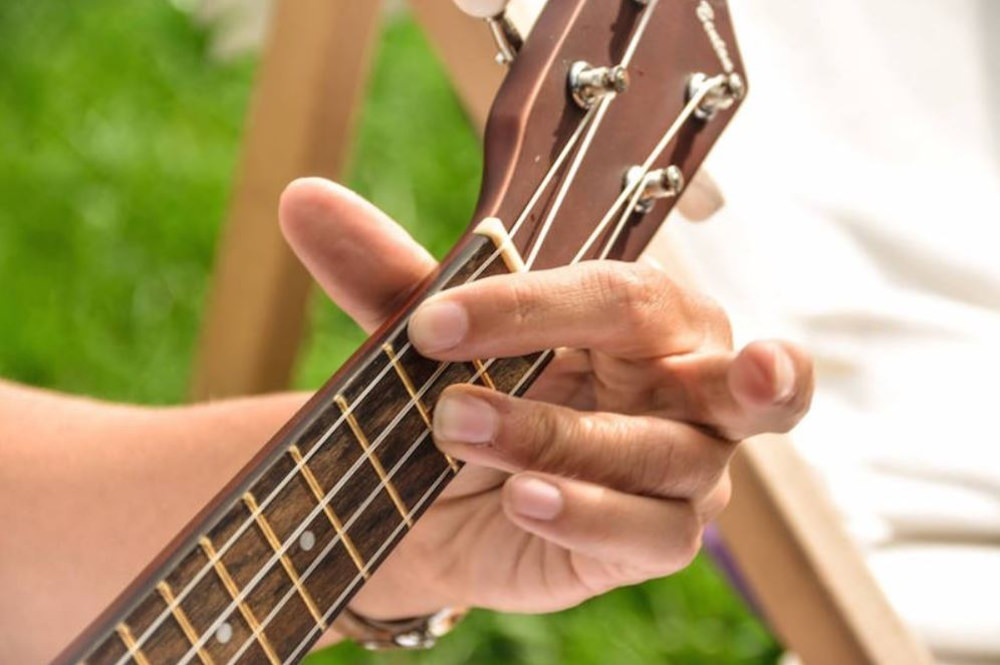 -Play some music:
You have always wanted to please your friends with your music? Then you can learn how to play the ukulele at the camp, or how to tap rhythmically on the cajon. At the fireplace the teams are happy about live music from anyone. So, if you have a guitar or any other musical instrument, please bring it with you and play something!
- unwind at the bonfire:
After you have filled your stomach at the barbecue buffet, you go for a leisurely walk in the forest to collect some firewood and then end the evening at the campfire with some music. If you still have enough energy, you can go on a night hike or learn how to create the right campfire atmosphere with the ukulele or drum box.
Interesse am Digital Detox Camp Breakout?
Does that not sound wonderful? Just breaking out of everyday stress and escaping the hustle and bustle of the big city? The sympathetic team of Camp Breakout is already looking forward to upcoming camps, whether as a company event or public camp for all those who just want to relax on a long weekend. There are at least 2 public events planned for next year - just ask us.
We are happy to support such dedicated, creative spirits with the beautiful bows of Jackalope Archery and wish the upcoming breakout campers lots of fun and many arrows in the Gold!