Drake Archery - Review & Tests
DRAKE Archery – Bows from Germany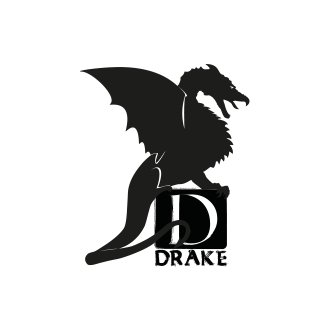 DRAKE Archery is known for its excellent beginner bows and its high-quality accessories for archery. Now DRAKE Archery tops it off with the ELITE series, offering excellent bows for advanced archers that really stand out in their price segment. They combine first-class workmanship with a sophisticated design and a sophisticated appearance.
The bows and ELITE bows from DRAKE Archery: Classic style, great quality
The main focus of DRAKE Archery is on recurve bows, longbows and hybrid bows, but you will also find state-of-the-art compound bows.... An inconspicuous but amusing highlight certainly are the slingshots. Hand-carved from wood and decorated with a cute animal motif: This way, they delight children's hearts as well as the young at heart.
DRAKE Archery ELITE: High-quality bows for those who expect more.
Brand new and fresh from the designer's workshop are the DRAKE Archery bows of the ELITE series. Both hybrid and recurve bows are visually convincing with their classically designed riser, the beautifully shaped, tapered limbs and a color selection that is both modern and elegant.
Of course, the high-quality bows have much more to offer: Material and workmanship are second to none in this price range. If you want to say goodbye to your simple beginner's bow and move up to the advanced league without spending a fortune, then DRAKE Archery is the right choice for you. The manufacturer highly values a great price-performance ratio. Excellent quality meets affordability- a true dream for any archer!
The bows in detail - durable and with reduced vibrations
Have a look at these bows:
The risers of the ELITE series are made of the innovative composite material Dymondwood. Several layers of wood are bonded together by means of epoxy resin and form a highly durable material that is easy to process and shape. Unlike aluminum, Dymondwood has a lower weight and absorbs vibrations particularly well. Due to the unique bond between wood and plastic, it is also remarkably weather resistant, robust and wears out less quickly. It can imitate almost any type of wood - a huge advantage when it comes to rare, protected or endangered trees.
And for those of you who value the technical aspect above all: Since vibrations are dampened extremely effectively, the DRAKE Archery ELITE risers shoot particularly evenly and smoothly. No wobbling, no accidental misalignment - the arrow will hit your target dead on thanks to the raised shelf.
With proper use, there is basically not much that can break the risers. And because DRAKE Archery is convinced of the quality of its bows, the manufacturer even gives you a 10-year warranty on them! Sounds great? We think so as well - and that's why we can wholeheartedly say: Grab one and enjoy the feeling of an outstanding bow in your hands!
The limbs of the ELITE series, on the other hand, are made of a clever mix of materials that differs slightly between the individual models. You'll also find the innovative Dymondwood with all its advantages. They are covered with fiberglass laminate, which is either clear and lets the beautiful grain of the flexible bamboo layers shine through underneath - or colored to give the limbs a special look. A maple wood core provides stability. You can buy all DRAKE Archery limbs in a wide range of draw weights.
Take-down: easy to assemble and transport
There are two different types of risers, to which you screw the limbs from the front, i.e. the side facing away from the shooter, or from the rear, i.e. the side facing towards the shooter. The assembly is simple in any case. Which system you opt for is a matter of taste.
DRAKE Archery uses an internationally recognized standard for its ELITE models Nightfall and Pitchblack, which makes it easy for you to combine the risers with any limbs, from other brands as well if you choose so: ILF (International Limb Fitting). The limb fitting system has a standardized mount where the limbs are not screwed in, but simply inserted into place.
From midnight black to wood combinations - a beautiful variety of colors.
There's no accounting for taste - but there's no denying that the DRAKE Archery ELITE bows all look pretty darn cool. Whether it's the pitch-black elegant color of the Pitchblack or the fascinating blue-black wood grain of the Nightfall, every shooter will their style. If you like it rather classic, go for the Phoenix with its elements of red-brown and black wood with golden accents. The Badger is unique and richly detailed, with a bright stripe - you're sure to attract a lot of attention. In a positive sense, of course.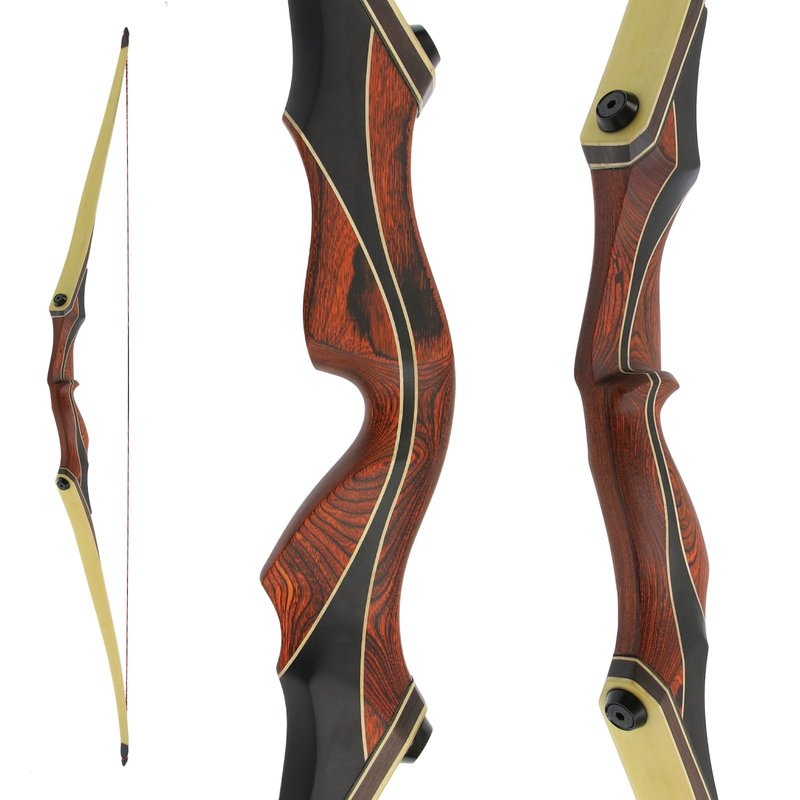 DRAKE Archery bows: upscale quality for small budgets.
In addition to the ELITE series, DRAKE Archery offers classic entry-level bows from nearly every category: Recurve bow, Longbow, Hybrid bow, Horsebow and Compound bow. All of them are highly qualified for target shooting according to Olympic standards as well as for 3D shooting.
The wide range of good-looking and functional risers and limbs leaves nothing to be desired. Sophisticated archers will find an abundance of different lengths and draw weights here, so that their bow can grow with them. As an adult beginner, it's best to choose a draw weight in the low twenties (between 20 and 25 pounds). As you master the technique, you can gradually move up to a higher draw weight.
The DRAKE Archery risers made of wood are lighter than those made of metal, which is more comfortable for those of you who have just started archery, because when first starting out the strength in your arms and shoulders is often not yet as great. Aluminum has the advantage of being particularly resistant to bending and warping, and its heavier weight makes for a smoother shot. Additional weights make your Drake Archery bow super customizable.
Hybrid versus recurve - the differences
As with the ELITE series, DRAKE Archery gives you the choice between recurve and hybrid models for its other take-down bows as well. Recurve bows have significantly stronger curved limbs, which already store a lot of power by themselves. Hybrid bows ombine the best features of a longbow with those of recurve models. Their limbs are straighter, yet still have a slightly curved shape. This means that they hold less energy by themselves, but can be drawn particularly smoothly and comfortably without sacrificing power.
DRAKE Archery bows for young archers
Early practice is the key to becoming a master. Whether it's a horsebow, longbow, recurve bow or compound bow, what counts for young archers is comfortable handling as well as many customization options. DRAKE Archery's bows for our little master archers grow with increasing strength (and body height).
Junior models offer very low draw weights of just 14 pounds to match the kid's arms - and are on par with adult bows in terms of quality! A wide range of functions and stylish looks make them as functional as they are beautiful.
Lots of accessories from DRAKE Archery
What else belongs to archery besides the bow itself? Correct. Arrows. Und natürlich kannst du von DRAKE Archery ebenjene bei uns erstehen. And of course, you can buy arrows from DRAKE Archery. You can choose between a modern carbon arrow or a traditional medieval model made of pine wood and turkey feathers. Different nocks and tips complete the range of archery accessories. DRAKE Archery also offers replacement strings, quivers, bow slings, arrow rests and sights.
All beginnings are... easy - and so is the progress with DRAKE Archery.
Inexpensive and yet of unbeatable quality, this is how the diverse selection of bows from German production presents itself. DRAKE Archery skillfully manages the balancing act between high-quality materials, lovely design and high-quality workmanship on the one hand and affordable prices on the other. With the ELITE series, the passionate manufacturer enters a new stage on its path and offers even the most demanding shooters value at the best prices. On top of that, Drake Archery offers its archers a 10-year warranty!
Do you want to start doing archery? Perfect! DRAKE Archery has everything you need to get started - and grow with you and your skills!