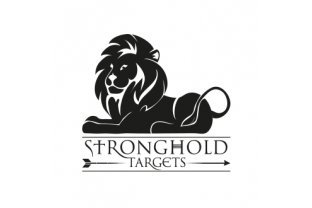 List of contents
You are searching for the perfect target and the suitable equipment? Then we recommend you take a closer look at this page. The brand STRONGHOLD Targets is a strong and reliable partner at your side that will also live up to your high expectations. It does not matter whether you are an archer or the owner of a crossbow. STRONGHOLD Targets has a large selection of high-quality products from various sectors all around targets for you. But what exactly does STRONGHOLD Targets offer you?
STRONGHOLD - Simply strong targets
Apart from the suitable bow equipment, you will of course also find a suitable target. But this is easier said than done since it is often saved on the wrong things. The alleged smart spender sometimes uses plywood plates or other comparable unsuitable materials. This results in broken arrows and a disappointed archer, who is now questioning his new hobby because of a preventable mistake but this really is not necessary. Targets by STRONGHOLD Targets are clearly a better choice here. Low prices combined with excellent characteristics make STRONGHOLD Targets the first choice for archers.
And as everybody knows: 'Tis early practice only makes the master. This is why STRONGHOLD accompanies even the youngest archers from the beginning with light straw targets, attractive beginners´sets and suitable stands. And so that the young archer does not loose interest, funny and exciting animal-, fantasy- and comic- target faces make sure there is always enough diversity and motivation.
Even the most experienced archers rely on STRONGHOLD Targets - for a reason. You can pick from a variety of targets that will surely live up to your expectations in every situation, ranging from foam targets with exchangeable middles up to multi-layered targets that will even catch the fastest arrow.

Netted
But even the strongest targets will not stop the arrow if it does not actually hit the target. That can even happen to the best archers among us. The arrow is shot past the target and disappears somewhere on the horizon. If you do not want to give up your arrow, you will inevitably go on a big search.
But even for such situations, STRONGHOLD Targets has come up with a solution for you. If you do not want to go on such trips or at least want to reduce the number of times you do so, you can use STRONGHOLD Targets backstop nettings. These nettings are made of a very robust material and will drain the majority of the energy from the misplaced arrow or even catch it entirely. They are designed for exactly that situation. With STRONGHOLD backstop nettings you will save time and energy and can focus on what really is important: Archery. Of course you will also find the fitting mounting parts from STRONGHOLD Targets. There are also special net mountings, which allow mounting the net on a STRONGHOLD target stand and thereby make the entire process noticeably easier.
Target stands by STRONGHOLD Targets
The aforementioned target stand deals with the model STRONGHOLD S200. Together with the Mounting S300 that we also offer, you have a combination of the target stand as well as the backstop netting at your disposal. That way, you will not have to worry about the pulling and mounting of the steel rope. Having said that the circumstances actually allow for mounting a steel rope.
But also in the sector of targets, STRONGHOLD offers you enough selection for having the agony of choice. Apart from the flagship S200, there are more additional models of target stands that will perfectly adapt to your needs.
The popular target stand S170 is the handyman of the target stands by STRONGHOLD so to say. It convinces with a solid construction and the possibility to place pretty much all targets on there in a safe way. Smaller and lighter targets for beginners and kids go hand in hand with the S100 target stand. This compact and affordable stand is the perfect companion for your start in archery with STRONGHOLD Targets.
BSW and STRONGHOLD Targets will show you that quality does not necessarily have to be expensive and thereby is available for every archer. STRONGHOLD offers you a broad selection of targets, backstop nettings as well as target stands and the suitable accessories at once. STRONGHOLD Targets trusts in quality and you can trust in STRONGHOLD Targets.
We will be happy to help
If you have any further questions about the entire world of archery, targets as well as products of the brand STRONGHOLD Targets, please contact our support center or call us (+49 (0) 3971 241 960). Of course it also pays to visit our YouTube channel, where we will be at your side with our many helpful videos. Answers to often-asked questions as well as explanations about certain technical terms you can find in our FAQ section.