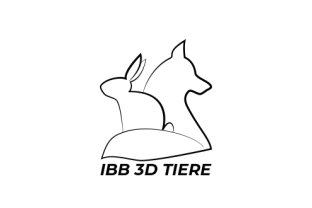 IBB IMAGO by BEIER – Quality made in Germany
The brand IBB (IMAGO by BEIER) has been offering you durable and robust 3D-animals in a lifelike look and an excellent value-for-money ratio since 2012. Due to the high demand for 3D archery, the development of new 3D animals by Uwe Beier from IBB is continuously boosted. The targets should look like real living animals as well as be durable and arrow-sparing.
IBB premium partner with a large stock
By now, the IBB product range comprises more than 60 different 3D- and semi-3D-animals. The special thing about the "partial" 3D-animals is that the front of the animal is designed very accurately, while the back is reinforced with additional material and thereby offers great arrow catching-abilities.
There is no way you could tell that the 3D-animal is just a "partial" one when shooting from a distance at the parcours. Because of this special construction, the IBB semi-3D-animals can be bought for a lower price, which particularly makes parcour operators as well as clubs happy. As an IBB premium partner, we have almost all IBB 3D-animals always in stock so that you can set up the targets at home and start with 3D training as soon as possible.
The IBB product range – for variety and fun in archery
IBB released a new doe-building set onto the market in 2017 - here you can choose from a body with several heads (looking forwards or to the sides, grazing or looking back). This way, IBB can offer you great prices and you can arrange interesting groups of animals. Particularly in a set of 4 or 6 pieces, you can profit from the reduced price. Furthermore, snow grouses and rock partridges were added to the IBB product range in 2018 and nutcrackers as well as carrion crows followed in 2019. Not everybody offers 3D targets like those - but they allow for more variety and fun in archery!
Lifelike & arrow-sparing
But Uwe´s IBB Targets not only convince with their entirely lifelike looks but also with quality and their great value for money. All IBB targets are made of high-quality premium foam material, which gives the targets a firm surface but a soft and elastic core - they are also not susceptible to scratches, amazing for catching arrows and it is very easy to draw your arrows from them.
Almost all IBB targets are made of one piece so that there is no way for water to enter between two or more parts and cause damage. You will also not have to worry about heat deformation or expansion.
UV resistance & self-healing effect
On top of that, the used material is of course UV resistant. This way, the animals will look nice for a long time and the material on the surface is not going to get brittle due to strong insolation. Whether duck or grey goose, shoat or boar - the IBB 3D animals are very resistent and durable, even when shooting at them with unusually fast-moving arrows. On top of that, even the holes from the arrow or bolt will seal themselves completely after some time due to the positive material characteristics (so-called self-healing), so that you will be able to use the targets for a long time. IBB - this is quality made in Germany!
We will be happy to help
Further questions all around the world of archery, targets or products from IBB IMAGO by BEIER you can ask us at any time via our support center or by phone (+49 (0) 3971 241 960). If you want, we can also create a custom-made offer for you for the garden or parcours. Of course it pays to visit our YouTube channel, where we will be at your side with word and deed and helpful videos. Common questions and the answeres for them as well as explanations about certain technical terms you can find in our FAQ section.