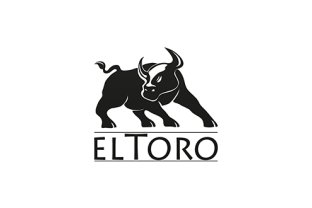 List of contents
"The bull" - the translation for the writing in the logo of the brand elToro. But you ask yourself what the bull actually has to do with archery? Many passionate archers will be able to tell you that immediately. The brand elToro is the epitome of high-quality, well-made and affordable archery accessories for numerous archers. The product range is huge and so is the selection, which is why we are sure that you will find the suitable equipment for you with BSW and elToro. Become a member of the elToro family!
Safe shooting
After purchasing your suitable bow you will soon realize that you still require quite a bit of accessories, no matter whether you shoot at a club or on your private property. Some of the accessories are of huge importance. Neglecting the use of this equipment can lead to serious injuries. We are talking about so-called protective gear for archery. These protective items are unremarkable most of the time but in certain situations they can prevent various painful injuries.
The arm guard in archery
A string that is too long, a wrong stance or any other small detail is enough for the string to slab your forearm. This painful experience often ends with hurting bruises on the forearm. In situations like these, an arm guard can work miracles.
The primary use for arm guards is to protect the forearm from string slabs. So that the arm guard can meet your expectations, elToro and BSW offer a huge selection of various arm guard models.
Should you be the owner of a traditional bow, it makes sense to buy a matching traditional arm guard made from leather. Sports archers on the other hand would generally pick light and small plastic arm guards, which are available in many different colours.
But it does not matter whether you opt for a traditional arm guard or a modern sports arm guard in the end: elToro offers highest quality for fair prices in both categories as well as an extensive selection for you to find the one that suits you the most.
Protection for your fingers
But before you actually release the arrow and the arm guard can do its job, the bow has to be pulled back first. Depending on whether you are right-handed or left-handed, you pull the string back with the left or right hand. Normally, a right-handed person draws the bow with the right hand and vice versa. So the hand you pull the string with determines the handedness. The dominant eye also plays an important role here.
But let us not get too much into detail with these terms. Explanations about technical terms in archery you can find in our FAQ section or on our continuously growing YouTube channel. Futhermore we will be glad to help you via our support center or by phone (+49 (0) 3971 241960).
To pull the string back, the three fingers in the middle of your hand are used, meaning the index-, middle- and ring finger. Pulling the string back might be pretty easy for you in the beginning but at some point you will notice that there is a lot of weight on your fingers. This can get very painful over time.
elToro helps you to get rid off this problem effectively. This is where the hand guard comes into play. A finger guard is either a so-called fingertab or a shooting glove. The more well-known version is the shooting glove. They are made in such a way that only the three fingers used to pull the string back are covered and protected.

The pinky as well as the thumb are not covered in the vast majority of cases, although there are some exceptions. Reinforced fingertips also grant additional protection on the areas with the most strain. Apart from protecting the fingers, releasing the string is optimized.
The fingertabs might already seem a bit newer to you. They only consist of a piece of leather that has an opening in it, which you are supposed to put you middle finger through and thereby protect all of the three fingers that you need for pulling the string back. Particularly for beginners, using a fingertab is something new and unfamiliar. The advantages, however, are very noticable: The fingertab can be put on as quick as it can be tucked away.
Also in the sector of finger protection, elToro does not do things by halves and offers you numerous models of shooting gloves and fingertabs that will convince you in terms of quality as well as price. It does not matter, whether you are a traditional or modern archer, your elToro fingertab is just one click away.
How to string the bow correctly
Apart from the previously described protective gear, you should definitely take a look at one more essential archery accessory. We are talking about elToro bow stringers. The bow stringer helps you to string and unstring your bow in the correct way.
Of course stringing the bow also works without a bow stringer, that is out of question. If you want to string the bow without a bow stringer, you just have to clamp the bow between your legs and press the limbs together above the hip. Although if this is done in an incorrect way, the bow can get damaged permanently. Twisted limbs are often the consequences. Complaints caused by incorrect stringing of the bow cannot be accepted since the warranty does not count for such cases. All of this really is not necessary.
The affordable and easy to use bow stringers by elToro work miracles. There is no way for the limbs to get twisted since the stringing process is always executed synchronous and parallel. Every archer should like his bow enough to use a bow stringer. Even though this all sounds like a bit more work, your bow is going to last longer and will always be your trusty companion.
Protecting the bow from the outside world
By using protective gear and a bow stringer you are already doing better than many beginners in archery. But apart from maintaining your bow well, it should also be stored and transported properly. Especially when you are outdoors, the bow is going to be exposed to various environmental influences and maybe get bumped into something once or twice. So that your jewel stays undamaged, we recommend you use a bow bag or a special bow backpack.
But please do not just use any kind of backpack or bag that is available at the moment. Backpacks and bags that are not specifically made for bows and arrows will not have the optimal measurements for the typical archery articles.
elToro has thought about this. The result is a large variety of various bow bags, bow sleeves and backpacks. Some models of the elToro backpacks and bags can be equipped with so-called arrow tubes. Arrow tubes have the optimal measurements to store and transport your arrows safely. The most important effect of these arrow tubes is to protect your arrows as well as possible in evey situation. Surrounded by plastic, the precious content is always protected from any outer influences.
Aside from backpacks and bags for beginners that convince with a surprisingly low price and clever storage space, even the professionals will confidently opt for elToro thanks to high-quality materials and lots of space for accessories etc.
Sports archers will surely opt for one of the colourful elToro bow backpacks or bow pockets. Modern colours, a fresh design and high-quality manufacturing unite an intelligent arrangement of pockets and additional bags.
Traditional archers on the other hand will rather pick a more subtle and inconspicuous variant of the bow bag. In most cases of traditional archery, longbows or one piece recurve bows are shot. Since these bows cannot be disassembled, the bags have to be made according to the length of the bow. With the special elToro bags for traditional bows, you will also not have to worry about the transport of these large and long bows.
But it does not matter whether you have a modern recurve bow or traditional longbow. elToro wants you and your bow to be safe when you are outdoors. With elToro bow backpacks, bow bags and bow sleeves you can be sure that every single part has its own place and will arrive in an immaculate state.
elToro for your arrows
And what about arrows actually? Whether you are on the field, at the parcours or on the archery range inside. Your arrows also want to be treated well and transported carefully. But where should you put the arrows? Nobody wants to just lay down the arrows carelessly on the floor besides you when shooting.
We also think so. This is why BSW offers you a large selection of various quivers by elToro and thereby the possibility to opt for the perfect retention for your arrows.
Depending on the model, they are attached and worn differently. Generally, you can decide between side- and back quivers. As you might have been able to tell by the name, side quivers are worn by your side, often with a belt or a strap on your hip. Back quivers on the other hand are worn across your back, kind of like a satchel. In this case, the arrow is drawn from the quiver with a skilled grasp over the shoulder.
Apart from the way of wearing the quiver, looks do of course matter as well. As we have already been able to learn from the previously-described accessories, elToro offers you to choose from modern, sporty or traditional versions of quivers thanks to the large selection.
The conspicuous quivers by elToro convince the modern archer with a large variety of different colours and a modern design, decorated with distinctive and noticeable writings and prints.
The traditional archers on the other hand will probably opt for the traditional quivers by elToro, thanks to high-quality leather and the original look that was reached with the use of natural colours. Suitable applications as well as additional pockets make the elToro quiver a genuine piece of art.
Only the best
The best is only just about enough? Highest quality and best materials make elToro PRIME archery accessories true masterpieces of workmanship. The exclusive leather products are made from European leather only by manufacturers located in the EU. elToro PRIME offers you shooting gloves, quivers as well as arm guards in superior quality. With BSW and elToro PRIME you will find extravagant and unique archery accessories.