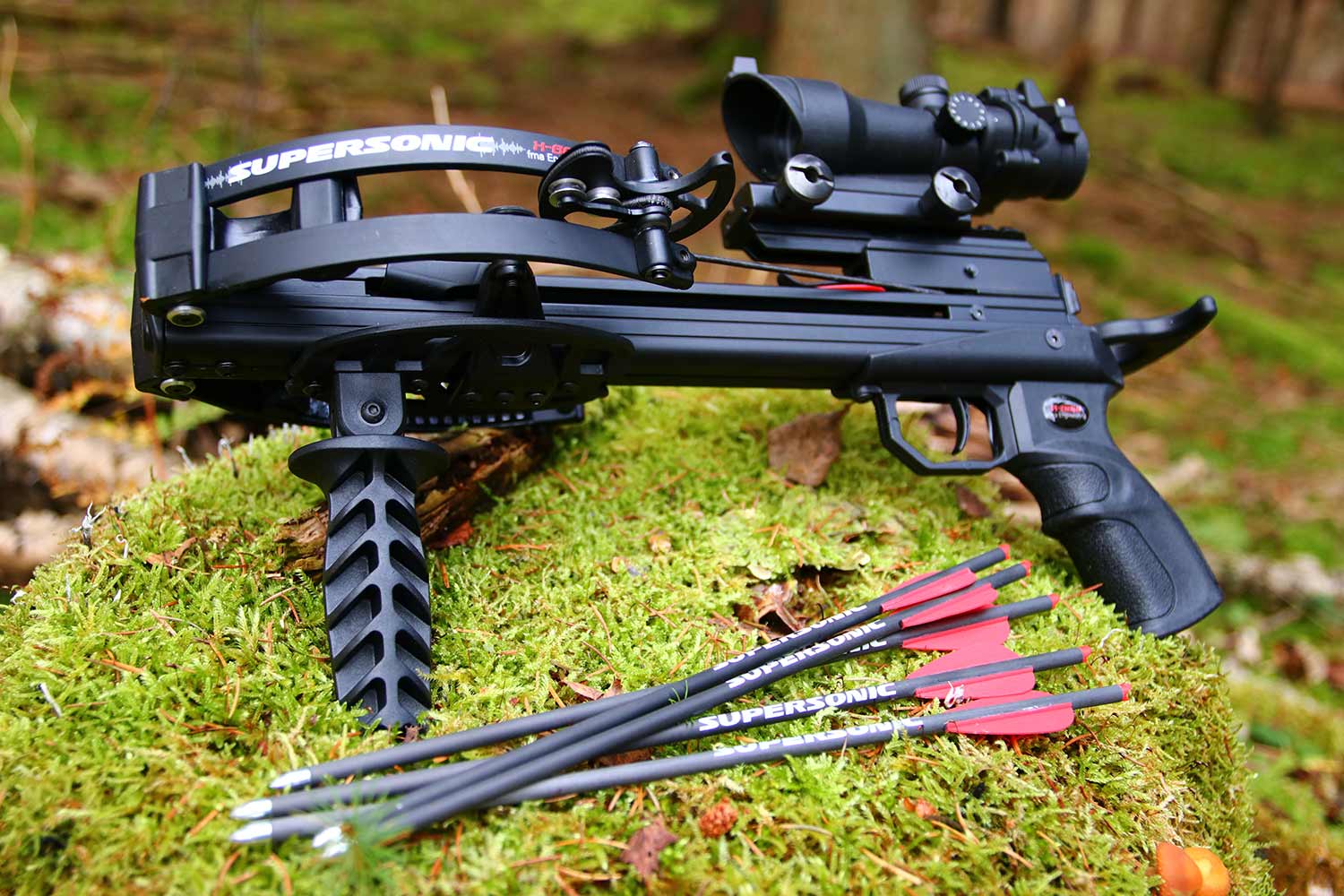 SUPER FAST. SUPER COMPACT.
One Word: SUPERSONIC
Supersonic by X-BOW fma Engineering
We present: The latest development by X-BOW fma Engineering, which will will revolutionize the market of pistol crossbows! Because the Supersonic is not only powerful and super compact, it also consistently implements the compound principle and achieves unimagined performance values. Despite its compactness it has a draw weight of 120 lbs with a maximum bolt velocity of of 362 km/h (depending on the bolt used). To cock the Supersonic, X-BOW fma has made significant improvements to the cable pull system. A comfortable pull on the rear handle is enough to cock the crossbow. The revised tensioning system is designed in such a way that over the entire length of the Power Stroke, the maximum force to be applied does not exceed 40 lbs. In a continuous improvement process, the limbs have also been given high importance. These are now produced in the US and are more durable and robust due to the manufacturing processes there. The supplied bolts are made of 100% carbon and offer perfect flight characteristics. The bolts are available in the variants "Standard" with a weight of 115 grain, and "High Impact" with a weight of 150 grain.
Did you know the Supersonic has different shaft variants?
Accessories for your Supersonic