BRANKA Tactical Set
Survival Backpack + STRONGBOW Tactical Shooter
A truly Multitalent!
The water resistant backpack from BRANKA
22.000 ignitions!
Discover BRANKA firesteel!
Easy repair
with zippers from ZlideOn
Energy!
Under power with BioLite SolarPanel!
Electrifying Stove
BioLite CampStove 2+
LifeStraw - Waterfilter
Water safe to drink
Knives for under 20€
Useful Outdoor-Companions
Bushcraft Kitchen
Small set for bushcraft cooking
Not without my:
Firesteel!
Smoker
Scandinavian Smoker-Set
Enamel
Plain. Classic. Convenient.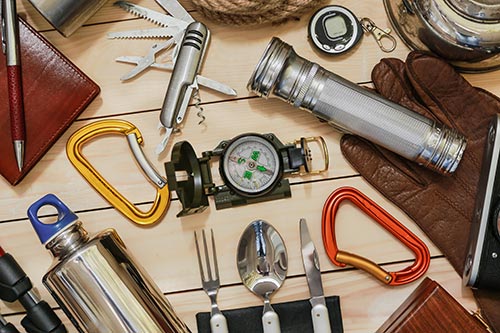 Buy Outdoor accessories at BSW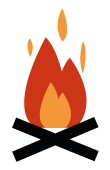 The tempting call of the wild - if you are also addicted to it like we are, then you need the right accessories that make your outdoor experience possible at all, whether you go with or without a bow. From tents, to cooking accessories, to backpacks, we have everything you need to prepare for your next trip.
If you have any questions, just contact us, we will be happy to help you find the perfect outdoor equipment.
Get out of the daily grind and into nature - with our outdoor accessories.
Through forests along the coast and grilling by the sea at sunset. Or would you rather climb high up into the mountains and have a coffee while enjoying the magnificent view? Whether you love the rugged charm of Scottish landscapes, the Mediterranean groves of Italy, the endless savannah or Alaska's untouched wilderness: If you like to spend longer times in nature, the right outdoor equipment is essential.
At BSW you can stock up on everything for outdoor and on the road that you need for successful trips. Starting with small tools such as knives or fire starters and ranging from transport equipment such as hiking backpacks and coolers to the roof over your head and a safe place to sleep. Our high-quality products ensure that you are always provided with food, warmth and the feeling of security.
Pack up and let´s go: Our outdoor equipment
Which outdoor accessories do I need for which purpose?
There are many different ways to be active in the wilderness: Whether it is a long walk in nature, a day hike in the mountains, trekking for several days or a real bushcraft adventure.
Not only where you are, but also how long you are outdoors will determine what you should take with you on the trip. It is important that you are well-supplied with food, drinks, and supplies, wear the appropriate clothing, and be prepared for emergencies. Make sure the weather is good and consider the nature and the environment you will be moving through. Long clothing will protect you from ticks and mosquitoes in forests and meadows, and will protect you from sunburn and heat stroke in the blazing sun. Comfortable, sturdy footwear ensures that you can walk for hours without pain and that uneven terrain does not cause you any trouble.
At the same time, you should only take as much with you as you can easily carry on the planned route. Keep in mind that you will have to carry all your equipment on your back, so do not overpack. Your car or bike will accompany you and take care of that? Then feel free to pack more for additional comfort!
Checklist for your outdoor accessories - have you got everything with you?
For a day trip, of course, you do not need to think about as much outdoor gear as for an extended tour that takes you away from civilization for several days.
One day hike:
hiking backpack with rain cover
clothes for changing
food
first aid kit
hiking map, GPS device if necessary
tissues, sunscreen, tick tongs
charged cell phone with spare battery or powerbank
pocket knife and lighter
ID and health insurance card
cash
Trekking trip:
tent / tarp
camping mat
sleeping bag
large outdoor backpack with rain cover
sufficient amount of clothes for changing and for all layers
stove, fuel, pot, pan, cutlery, bowl, mug
cleaning agent for cooking utensils
food and drinks
water purification products
garbage bags
first aid kit
hygiene items (toothbrush/paste, soap, towel, toilet paper)
tissues, sunscreen, tick tongs
cell phone with charging options (powerbank, spare batteries)
GPS device, hiking map, compass, binoculars if necessary
knife, tools and fire starter
emergency transmitter
cash and EC/credit card
ID and health insurance card